Club Leaders
2020-2021 Hoofer Outing Club Executive Board
President
Alec Lowry
Hey! I am the President for Outing Club this year! I am in my third year here at UW Madsion and study Computer Science. I am from Rhinelander, WI (3 hours north of here) and grew up spending the bulk of my time backpacking local forests and mountain biking. Since joining the Outing Club, I have become super involved in paddling (yay for access to our gear) and now work as a sea kayak guide for Whitecap Kayak on Lake Superior for the summer. If you ever have any questions about how to get involved with Hoofers, reach out to me! I love introducing what the Outing Club has to offer to people! outingpresident@hoofers.org
Vice President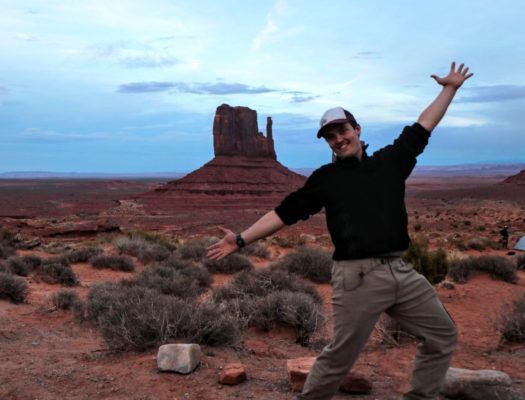 Forest Ahrens
My name is Forrest, and I'm a Junior at UW Madison studying Mechanical Engineering. I am currently the VP Trips (Vice President) for Outing Club! I've spent time paddling in the outdoors all my life (mostly in northern Minnesota) and recently got into all sorts of other outdoor activities through Outing Club. My favorite Hoofers activity is any trip where I get to watch a sunset over the water and come back dirty but smiling. Please don't hesitate to contact me at vptrips@hooferouting.org.
Land Safety Chair
Mary Cretney
Hi all! My name is Mary Cretney. I am the HOC Land Safety Chair, which means I assist trip leaders in preparing safe adventures so that y'all can have fun! I am a recent UW-Madison graduate, having earned degrees in Conservation Biology and Environmental Studies. I've been an adventure enthusiast all my life and finding Hoofers my freshman year here helped me explore, lead, and learn. Backpacking, trail building, and rock climbing are the heart of my love for the outdoors. Contact me at landsafety@hooferouting.org

Water Safety Chair
Caroline Rose
I have been paddling, camping, and spending time in the great outdoors my whole life, so when I joined Hoofers as a freshman student, it felt like home. Even after graduating, I have remained active with Hoofers. I am especially involved in Hoofer whitewater trips, paddling both kayaks and open canoes. I am currently serving as a Water Safety Co-chairperson, so I approve all boating trips and trip leaders. Contact me at watersafety@hooferouting.org
Treasurer
Jessica Lee
Hello! My name is Jessica Lee and I am currently a junior majoring in Industrial Engineering. I am from Bethesda, Maryland and have grown up camping with my family in Shenandoah National Park. From a young age, I fell in love with camping and the smell of a campfire. Through Outing, I've learned how to kayak and canoe, and since then, I frequently find myself drawn to the water. Contact me at treasurer@hooferouting.org!
Secretary
Nathan Murphy
My name is Nathan Murphy and I am the new secretary! I'm currently in my second year of college but my first year here at Madison. I've always been an outdoorsy person and with family living in Colorado I was able to explore some of the beautiful hiking offered throughout the state. Now every time my family or friends go on vacation, we do some kind of hiking/backpacking. This is what led me to join Hoofers the first day I was down in Madison. This club has been an amazing fit and I'm glad I get to contribute further! Contact me at secretary@hooferouting.org
Instruction Co-Chair
Laura Arneson
Hello hello! My name is Laura and I am a senior studying Geological Engineering and Geoscience. As one of the Instruction Chairs for Hoofer Outing, I am working to promote leadership development in the club. At 12 years old I was introduced to the outdoors via the Boundary Waters Canoe Area Wilderness and have been lucky enough to return each summer since. Canoeing is probably my favorite Outing Club activity, whether it's a weekend in the Upper Peninsula of Michigan or an afternoon paddle on Lake Mendota. Contact me at instruction@hooferouting.org
Equipment Chair / Instruction Co-Chair
Evan Fernandez
I'm the Equipment Manager, a Co-Instruction Chair, and I lead backpacking trips as well as participate in other activities. Let's just say a large amount of my life is devoted to Hoofer Outing. Contact me at equipmentchair@hooferouting.org
Marketing Chair
Alice Farr
Hey everybody! My name is Alice and I'm a junior double majoring in Textile & Fashion Design and Environmental Studies. I'm the Marketing Chair for Outing Club and I'm looking forward to keeping our HOC community connected with one another and with the outdoors. I've always been drawn to the outdoors because I'm happiest when I'm exploring nature and having fun being active with friends! My outdoor passions are backpacking, trail running, and rock climbing and I love chatting about them, so come say hi! Contact me at marketing@hooferouting.org
Social Co-Chair
Valerie Bares
Hi, I'm Val! I am a sophomore studying Biology and Geoscience with a certificate in French. I am very passionate about the outdoors since I grew up paddling and camping in the Boundary Waters and beyond. I have a special place in my heart for canoeing, but if I'm outside, I'm having a great day! My favorite trips are ones where I can laugh with friends and eat good food. Lily and I are co-social chairs and we are excited to continue to create an inclusive and fun environment for all members!
Contact us at social@hooferouting.org!
Social Co-Chair
Lily Mass
Hello! My name is Lily and I am a sophomore studying Civil and Environmental Engineering! I've always loved being outside and found my passion for camping when I was 10. Since then I've been taking every opportunity to explore and learn more about the world around us! I love all types of camping but canoeing trips have always been my favorite. Valerie and I are Co-Social chairs this year and we are excited to continue to create an inclusive and fun environment for all members! I also love giving fun Trail Tips of the Day so here is a starter: Always wear sunscreen! Even if it's cold and cloudy the sun will get ya! (exhibit a is to the left…) If you want more TTOTD reach out to Valerie and me at social@hoofersouting.org!
Webmaster
Zihan Wang
Hello! My name is Zihan and I'm a junior at UW major in Biomedical Engineering. I'm currently the Webmaster, which means I overlook and manage the Outing Club website! I started to get outdoors at Hoofers, where I had my first trip, made a lot of new friends, and learned so many outdoor skills! I can't wait to do more with this amazing club! Contact me at tech@hooferouting.org
Hoofer Ambassadors Liaison
2019-2020 Hoofer Outing Club Activity Chairs
Backpacking Chair
Howdy y'all! My name is Joe and I'm a junior studying Marketing and Environmental Studies. I love to find any excuse to be outside. This has led me to get involved in a few different activities including backpacking, mountain biking, climbing, skiing, sailing, canoeing, kayaking, and more, but my favorite thing to do is take a nap in a hammock next to the lake. I have backpacking and canoe guiding experience in New Mexico and the BWCA/Quetico and just got back from 8 months spent travelling abroad in New Zealand and Australia. If you would like to connect, please email me at backpacking@hooferouting.org. See you outside!
Canoe Co-Chair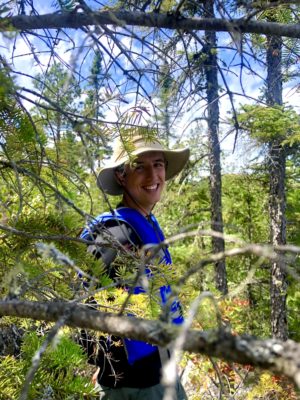 Otto Anson
Hi! My name is Otto and I am a sophomore studying Chemical Engineering with a certificate in German. In Hoofers, I am the secretary of the executive board as well as the canoe activity co-chair. I joined Hoofers second semester freshman year and before that I had never even slept in a tent. Since then, I met some great people through the club who recommended me to a summer job as a trail guide in the Boundary Waters. Over the summer I fell in love with the outdoors, camping, and especially canoeing and portaging! My favorite Hoofers activities include persuading people to canoe with me and whitewater canoeing because it is so fast-paced and requires me to be very focused and on my toes! canoeing@hooferouting.org
Whitewater Kayaking Chair
Alec Lowry
My name is Alec, and I'm a 2nd year at UW studying Computer Science. I've grown up active in the outdoors, but had never kayaked until joining Hoofers. Might be obvious, but I am hooked on it now and love spending a day on the river with friends. My favorite memory from whitewater kayaking has to be the first time I successfully rolled up in a river. I hope to share that experience with many people in the future. Don't hesitate to reach out if you have any questions for me! whitewater@hooferouting.org
Cross-Country Skiing Chair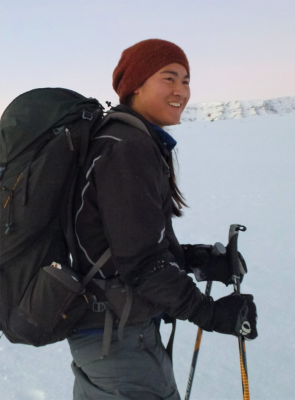 Jacob Ng
Heyo, I'm Jacob, a senior at UW Madison studying electrical engineering and sustainable energy. I've been skiing, climbing, paddling and hiking since I was little, so the Outing club seemed like the perfect community to plan adventures and try new activities. One of my favorite cross-country skiing memories is going up to the Porcupine Mountains, skiing in to a yurt, and then breaking trail through the forest. xcski@hooferouting.org
Ice Age Trail Building Chair
Chris Jacobsen
My name is Chris Jacobsen, a community member. I joined the Hoofer Outing Club because I enjoy camping, canoeing, hiking, and other outdoor activities.
I've always thought that the Ice Age Trail, a 1,000 mile hiking trail contained entirely within the state of Wisconsin, is a great idea.
My favorite memories are camping and hanging around the campfire with a great group of people, after a day of building new trail. trailbuilding@hooferouting.org
Sea Kayaking Chair
Ryan Holley
Hello! In addition to being the Hoofer Outing Club's Sea Kayak Chair and Pool Session Coordinator, I am a PhD student at UW-Madison currently working on writing a dissertation in English-Literary Studies. I've been a member of the Hoofers Outing Club since the summer of 2014, and while I enjoy all manner of outdoor activities I am especially involved with paddling. I mostly participated in whitewater paddling (kayak and canoe) during my undergraduate years, but once I moved to Madison I found that my greatest passion lies in sea kayaking. I love the wide variety of experiences sea kayaking offers, whether it is a calm and scenic paddle on the Waupaca Chain of Lakes, a week-long island-hopping expedition among Lake Superior's beautiful Apostle Islands, or an intense surfing session in some big breaking Great Lake waves. Sea kayaking has something for everyone, and I hope to help introduce others to an activity and a community which has given me so many great memories. seakayaking@hooferouting.org
Telemark Skiing Chair
Jack Plasterer
Hi, my name is Jack Plasterer, and I chair Telemark skiing. I'm a GIS-grad student (you could say I view the world as one giant map). I got involved with Hoofers because I love the outdoors, and wanted to get involved more in activities like hiking, canoeing & kayaking, skiing, and snowshoeing. While I have skied both cross-country and downhill since I was a kid, I never thought I would combine both those passions in the form of telemark skiing One memory I have from Tele skiing was first learning to ski, not having it at first, only to get the hang of it, and get to know some really cool fellow hoofers. I look forward to skiing with you! teleski@hooferouting.org
Trail Running Chair
Justine Hill
Hi! My name is Justine, and I am an undergraduate student at UW Madison studying Neurobiology with a certificate in Global Health. I love the outdoors, but I had only gone on a few outing trips when I came to Madison. I joined Hoofers to have more opportunities to experience and learn about the outdoors, and my passion for running led me to become the trail running chair. My favorite memory so far was when we ran through a nerve-racking dark tunnel underneath a long hallway and everyone was laughing but also freaking out a little bit (good bonding moment). Temporary Contact: jahill5@wisc.edu
Snowshoe Chair
Leon Maurer
I'm a UW alum, and I love all things outdoors --- especially when they involve snow. I joined Hoofers as a student because I wanted to learn new activities with cool people, so I'm excited to be the snowshoe chair. My dad had an ancient pair of wood & rawhide snowshoes that I loved playing with as a kid, but I got more into snowshoeing during college, when I wanted a simple way to enjoy the outdoors in the winter. Drop me a line if you're looking for that too! snowshoe@hooferouting.org